Careers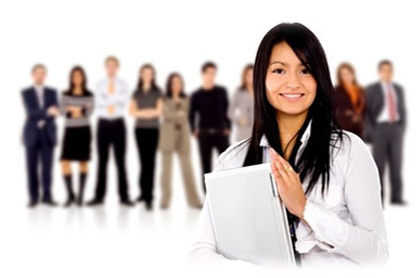 We, at Indotech College of Engineering are extremely passionate about the wholesome career growth of our students, faculties and other staff members. To us, each member is an asset of Indotech family and as valuable as the other. We always exhibit complete open-mindedness and immense commitment, when it comes to the career counseling of any of our members.
We have setup a committee that is always eager to help and guide students in their academics and also extra curriculars. From the first year only, we have assigned various faculty members as student counselors to look into the grievances of the students. They work assiduously to help students visualize their goals and engage them in the right activities to realize their goals. We meticulously pay attention to each student's issues and assist him/her.We also realize that in this competitive world, for the survival and growth of our students, their Personality Development Curve should be always upwards. So, our efforts are in place to facilitate the students with the necessary knowledge and right exposure towards success beyond academics. Our faculties also encourage students to read extra curricular books available in the college library, for this purpose.Not only students but our faculties and other members also benefit from our liberal higher educational policies. We have higher educational assistance provided to the interested faculties. Our management circle, belonging from educational background is sufficient to inspire our faculty members to pursue higher education in their respective fields.
Apply Online
Interested candidates can fill up the form given below with their latest CV to the HR cell.